The Great Gatsby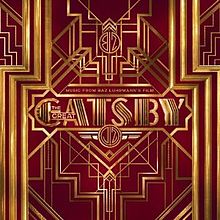 Extras
Songs
1. "100$ Bill"
2. "Back to Black"
3. "Bang Bang"
4. "A Little Party Never Killed Nobody (All We Got)"
5. "Young and Beautiful"
6. "Love Is the Drug"
7. "Over the Love"
8. "Where the Wind Blows"
9. "Crazy in Love"
10. "Together"
11. "Hearts a Mess"
12. "Love Is Blindness"
13. "Into the Past"
14. "Kill and Run"
Ad blocker interference detected!
Wikia is a free-to-use site that makes money from advertising. We have a modified experience for viewers using ad blockers

Wikia is not accessible if you've made further modifications. Remove the custom ad blocker rule(s) and the page will load as expected.