A & D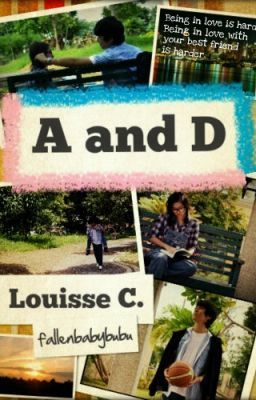 Extras
About
He's a jock. I'm not. He's popular. I'm not. He's good-looking. I'm not. And have I mentioned that we're the best of friends? So he loves me... as a friend. Too bad, because I don't just love him... I'm in love with him. -- Dakota's is sarcastic, Aaron isn't. Aaron's a morning person, Dakota most definitely is not. Dakota's a nerd, while Aaron's a jock. Aaron loves High School, while Dakota thinks nothing about school is cool. Who would've thought that these two people are the best of friends? Not many people are happy, that's for sure. Being in love is hard. Being in love with your best friend is harder. Being in love with your best friend who is in an entirely different clique in High School is the hardest. Inspired by Taylor Swift's music video of You belong with me. I was so cliff-hanged by the music video's story that I think it deserved a full story. So, this is mainly that music video's story, with a few twists of course... :)! Read here!
Ad blocker interference detected!
Wikia is a free-to-use site that makes money from advertising. We have a modified experience for viewers using ad blockers

Wikia is not accessible if you've made further modifications. Remove the custom ad blocker rule(s) and the page will load as expected.